Woods and Water Outdoors.com
Page updated 07/25/07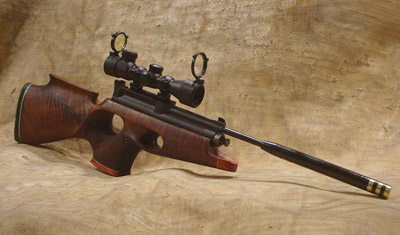 Stocks and Grips by Steve Corcoran

Steve Corcoran has made a quick name for himself in the airgun community by making high end, hand made stocks and grips for a few select airguns. You will not meet anyone easier to deal with than Steve. He seems to go out of his way to make your stock one of a kind.

Visit his web site for prices and while you are there...check out his brother's fishing lures.

NEW 13XX Ambi Stock

NEW 22XX Thumbhole Stock
NEW 22XX Ambi Stock
DAQ .308 Stock
SS200 Stock



QB78 Stock now available
2250 Thumbhole Stock


LD Stocks

IZH Grips

Many more grips can be seen at Steve's web site.

My Crosman 600 Stock


Gallery

Steve Corcoran
1089 FM 1200
Gainesville, Texas 76240
1 (940) 612-2706
http://www.woodsandwateroutdoors.com/