Blue Fork Design
Greg Schutte has always had very innovative products and he is still selling the products listed below.
13xx Barrel Bands!
Rear Site that replaces the Crosman plastic rear site with fiber optic elements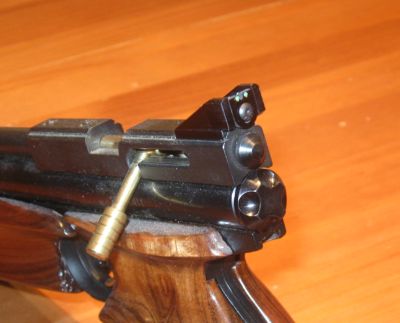 \
Blue Fork Design Trigger frame for the 22XX and 13XX. Mounting screw is included to attach an AR-15 style grip.
Contact: greg_icd@yahoo.com
Web Site: http://www.blueforkdesign.us/